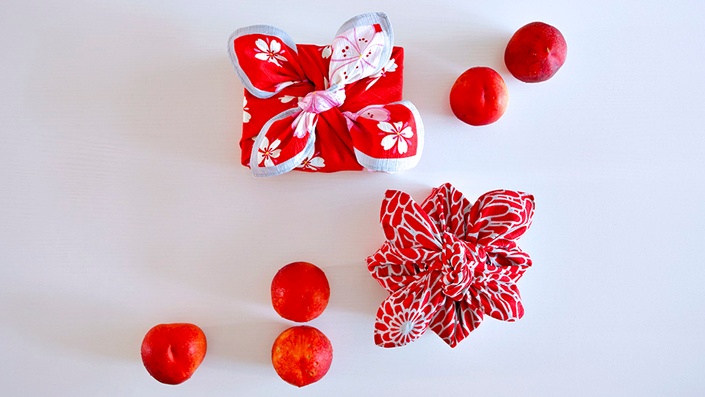 The Beginner's Guide to the Art of Furoshiki Wrapping
How You Can Incorporate Furoshiki into a Modern Lifestyle
What comes to mind when you hear the word, "Furoshiki?"
"A traditional Japanese art."
"A piece of cloth used for wrapping things?"
"An eco-friendly product."
"I think I've heard of it somewhere before..."
"I have no clue..."
In this course, we will cover everything from "What is a Furoshiki?" to its history, to tips on how to incorporate them into our daily lives.
Even if you have no prior experience or knowledge of Furoshiki, all my lessons are very simple and easy to learn. Please do not hesitate to participate!
Furoshiki is a piece of wisdom that has been passed down from our ancestors. It was born in a time when people did not have access to the modern conveniences we have today and needed a practical way to carry and store precious items. Its functionality is a form of art with an important message that may speak true in today's age more than ever.
What makes Furoshiki so wonderful is its reusability. The cloth can be gifted to a loved one along with the item it is used to wrap. Not only will it bring joy to the recipient, but that person can then reuse it themselves and gift it to someone else. A wrapping tool that can be used over and over again without being thrown away… Doesn't that sound wonderful?
I designed this course to share the wonderful nature of Furoshiki-wrapping with as many people as possible.
Furoshiki is not only used for gift-wrapping. It can be used in various lifestyle scenes such as bags, hair decorations, fashion accessories, carrying lunch boxes and yoga mats, etc. You can be as creative as you want.
Are you ready to give this wonderful eco-friendly Furoshiki lifestyle a try?
>>>Get your own Furoshiki here
This course will solve the following questions and problems for you:
How can I wrap gifts in a non-wasteful yet stylish and creative way?
How can I give gifts in a eco-friendly way this holiday season?
Paper wrapping is fun, but is there a way to make my gifts stand out more?
I've received Furoshiki before, but I don't really know how to use it.
How can I use Furoshiki in ways other than for wrapping?
What fabulous results will come about through taking this course?
You will learn new wrapping methods and ideas that can be used in various gift-giving scenes
The Furoshiki itself can be a present that the recipient will absolutely love
Incorporating Furoshiki into your lifestyle and those around you will provide an opportunity to think about the environment
Above all else, Furoshiki wrapping is quick and simple! You can wrap all sorts of items in a short time – perfect for last minute gifts!
You hardly need to prepare other wrapping supplies, so preparation is very easy
What do I need to take the Furoshiki course?
Furoshiki - The size will depend on the item you are wrapping. Please take a look at Module 1: Lesson 1-6 Furoshiki Sizes for Your Gift and prepare the right-sized cloth for you.
High-speed internet access - The lessons are all online, so you'll need to be in a good environment for watching. You can watch on your computer, smartphone, or tablet, but to see all the fine details I recommend using a large screen.
Enthusiasm! Having fun while learning is a must for improving and mastering wrapping techniques!
Course Curriculum
Module 2: Basic Furoshiki Tying Method
Available in days
days after you enroll
Module 3: Basic Furoshiki Wrapping Methods
Available in days
days after you enroll
Your Instructor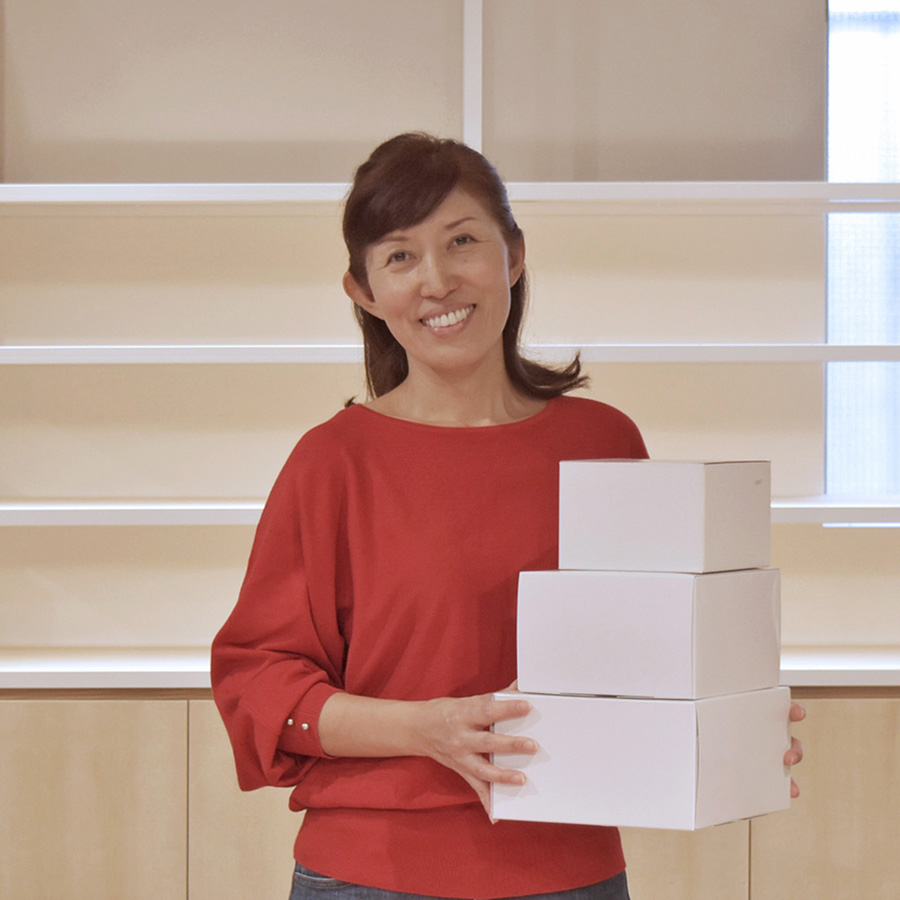 Hi, I'm Shiho! Thank you so much for taking my online gift wrapping courses!
I have been a professional gift wrapping artist for almost 20 years, providing my services to individuals and corporations, conducting workshops and demos, and creating instructional videos.
I believe that the art of gift wrapping can transform gift-giving opportunities into priceless memories.
A gift by itself is a material object, a thing. The act of gift wrapping helps to turn that object into an experience, a memorable moment. Material things can make someone happy but it's the overall experience that tends to create something more meaningful and longer lasting.

I've witnessed how the art of gift wrapping changed people's gift-giving events to amazing experiences throughout my years as a gift wrapping artist. My previous clients and students often came back to tell me the great gift-giving experiences they had by giving beautifully wrapped gifts.
I hope that my courses will help you learn the necessary methods and techniques as well as the philosophy of the art of gift wrapping, so you could have wonderful gift-giving memories for the rest of your life.
Happy Wrapping!
Frequently Asked Questions
Where can I purchase Furoshiki?
You can purchase Furoshiki of various designs and sizes at our online shop! https://shop.shihomasuda.com/collections/furoshiki
What size Furoshiki should I prepare?
The size of Furoshiki you'll need will depend on what you'll be wrapping. In each lesson, I'll show you what size you'll need, so please watch carefully. If you're going to be wrapping many kinds of gifts, please check out Module 1: Lesson 1-6 Furoshiki Sizes for Your Gift for more information. I recommend keeping that lesson bookmarked for future use.
Do I give the Furoshiki to the recipient as part of the gift, or do I keep and reuse the Furoshiki?
There are no set rules. If your gift is already nicely wrapped, you can use the Furoshiki simply as a way to carry the gift to the recipient. You would then unravel the Furoshiki, gift the item inside, then take the Furoshiki home with you. For example, you might do this when bringing snacks or wine bottles to a party. If you decide that you want to share your passion for Furoshiki with those around you, you can include it as part of the gift – it is totally up to you!
Can I wash the Furoshiki at home?
Furoshiki are made of various materials. Washing methods will vary based on the materials, so please refer to Module 1: Lesson 1-8 How to Wash and Take Care of Your Furoshiki for care instructions.
How can I use Furoshiki to live an eco-friendlier lifestyle?
A single Furoshiki has endless possibilities. If you are looking to reduce your use of plastic, there are many ways to turn the cloth into a fashionable tote bag or picnic sheet. Of course, when it comes to gift-wrapping, you eliminate the need of paper, tape, and other supplies that will end up being thrown away. My hope is for each of you to learn the techniques through my courses, then find creative ways of your own to incorporate into your daily lives.
I have a scarf/bandana/handkerchief at home. Can I use these for the online lessons?
Yes, but you will need to make sure the size is right for the item you will be wrapping. If it is the right size, you can certainly use what you already have at home!
When does the course start and finish?
The course starts now and never ends! It is a completely self-paced online course - you decide when you start and when you finish.
How long do I have access to the course?
How does lifetime access sound? After enrolling, you have unlimited access to this course for as long as you like - across any and all devices you own.
What if I am unhappy with the course?
We would never want you to be unhappy! If you are unsatisfied with your purchase, contact us in the first 30 days and we will give you a full refund.
How much time does it take to complete the course?
Each lesson will take about 5 to 10 minutes. It's up to you if you'd like to finish all the lessons in one day or take time to complete in a month. You can proceed at your own pace.
Is there a money back guarantee?
Yes, there is a 30-day money-back guarantee.
Can I gift this course to my friend?
Certainly! You can purchase the course under your friend's name and create a password. Once your friend logs in, she/he can change it to her/his own password.